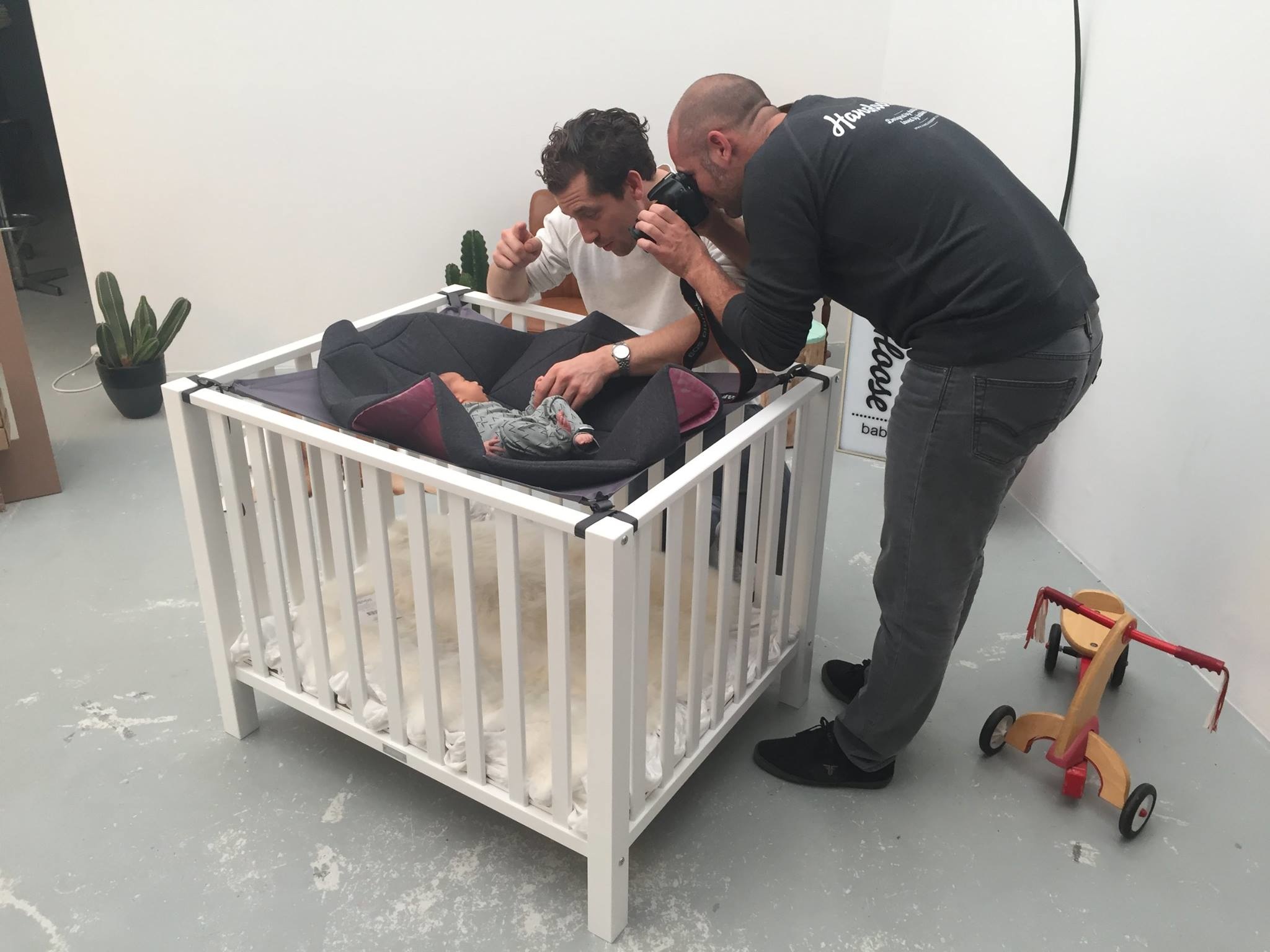 Hangloose Baby was developed by a group of fathers. From a passion and the dream to put a product on the market, we succeeded in winning multiple prizes with the Hangloose Hammock. Hangloose is sold in more than 100 stores and operates in 3 countries.
In the meantime, only Hangloose papa Thomas and Hangloose papa Daan are active. Thomas is the father of Jimmy and Mia. Daan is the father of Ziggy and Django. From a committed father's feeling, it is their mission to contribute to the experience during the first phase of life with bold and innovative design.
At the moment we are working on Hangloose Baby 'out of the box' and various prototypes have already been developed.
Creating and brand. Building a name. Running a logistics operation. Developing a new product. It does not happen by itself. Setbacks, perseverance, faith, persistence, cash flow, making mistakes, it's all there. Without that, no success.
Designed by daddies, loved by babies