Hi, we are Lars, Rick, Thomas Dick and Daan. Life can be strange and suddenly we are five fathers in the baby industry. Hanglose Baby has emerged from a passion. In the meantime, Hangloose baby is sold in three countries and a mission has been created where we want to contribute to the development and creativity of childeren during in first phase of life. 

Our first product is a multifunctional baby blanket that stimulates the child's free movement development. With this blanket we have won the baby innovation award for the most innovative baby product in 2016.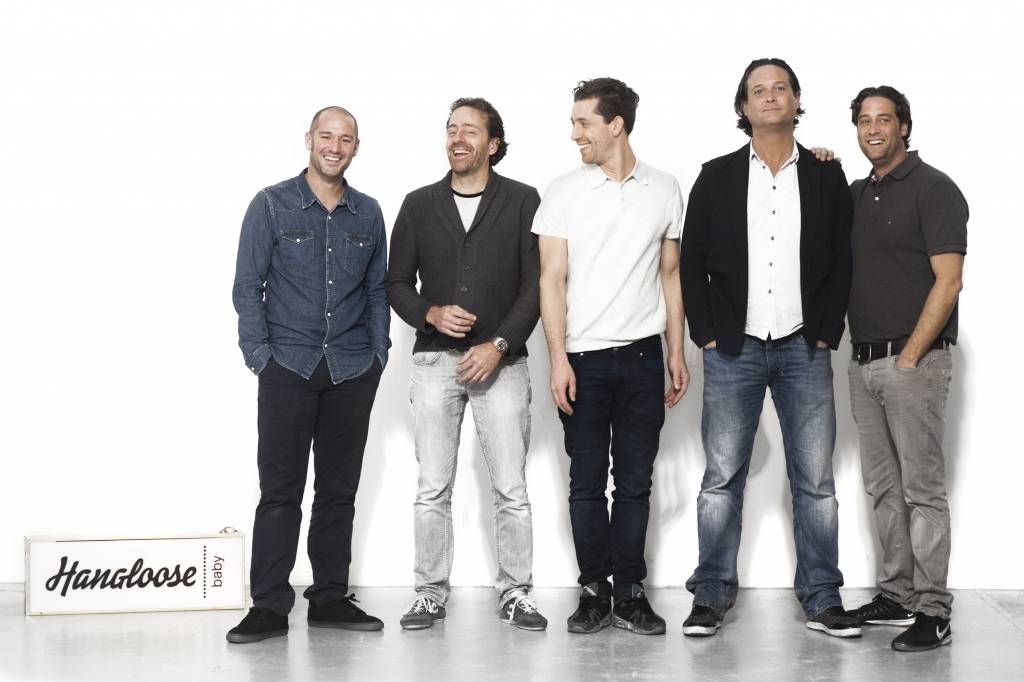 Mission
It is our mission to become a world-renowned brand with Hangloose Baby with tough innovative baby products. With this we want to appeal to the fathers. By combining health, comfort and convenience with design, Hangloose becomes the must have for young future parents.
Designed by daddies, loved by babies